It might be something you heard before, something that break out the rules. Something might change the whole industry. The first exchangeable battery in ear earbud in the world - Pq earbuds. The solution of battery life in the earbuds industry. Get ready to the newest generation.
✅ The world's first in-ear earbuds with replaceable batteries.
✅ The world's first earbuds that is close to unlimited using.
✅ The world's first earbuds that does not need to be placed in the charging case to be fully charged.
Have you ever heard about the battery of a earphone can be changed? Traditionally when your earbuds were out of juicy, you need to recharge it for at least half of an hour before you can continuously use it.And also when your earphone have battery issue, you need to either buy a new one or pay really high price to the manufacturer to fix the problem. Here it comes Pq earbuds-unique replaceable battery design and keep your good mood up all day long, secure-fit stay in place with multiple ear tips options, and are made to save your time, energy and money. Also our fashionable design suits for all kind of occasion.
First out of first in the market, Pq earbuds aim to make your life more easier. How cool is the idea?No more waiting for charging.With traditional earbuds on the existing market they can only be listened by only 5 hours then you need to recharge of at least 30 minutes. With Pq earbuds, you will not have this kind of concerned. Simply replace the empty power battery to a new one, your Pq earbuds will gone back to life in just 1 second. Before that it was only a concept, but we make it come ture.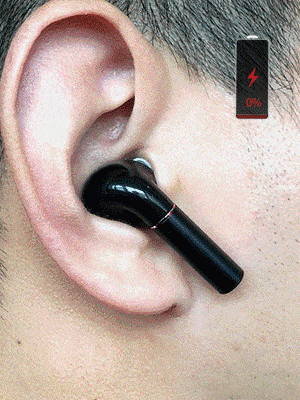 As long as you have enough spare battery, Pq earbuds can be keep playing as long as your wish.It use replace battery instead of charging earbuds itself. This innovation design can save your time and energy for worrying about when your earbud is out of juice. You will find it such a cinch.
Have any of this moment confront of you?
Nowadays everybody needs at least one earphone. There are too many moments when the earphone battery is dead in life. If you encounter any of the above situation, then your decision to own this earbuds is absolutely correct. Get this pair of Pq Earbuds, Power for you & Powerful You,It could possible change your habits.To support us is to support yourself.
Detachable stem(virtually battery) design, you would never have to worry about running out of battery while you are enjoying your music. Just simply change to the spare battery, your earbuds will be back on in ONE second, Pq earbuds can do 7 hours of continuous listening time and 60 hours of playback with the included charging case and a set of replaceable 7 hours battery,which means it can do 14 hours of continuous listening time with itself. Total Pq earbuds can provide over 70+ listening hours, which can make sure you have the best experience with Pq Earbuds. The charging case would be fully charged within 1 hour through the USB type C cable port.
With Pq earbuds,we will provide you with the best support, especially in important moments we aim to keep your happiness longer and longer. No one ever want their equipment running out of battery. With our special design, switchable battery can extend your using with Pq earbuds. Never skip a beat with 6 hours of battery on a single charge and 60 hours total with the charging case. Run out of juice? No problem, simply switch to the spare battery and your earbud is coming back!
How to achieve unlimited playback of Pq earbuds?
Every time when your Pq ran out of power, you can take the spare battery inside the charging case and replace on it, then put the empty battery in the charging case to recharge of it. The only limitation to achieve unlimited playback time is the power of the charging case. But, our charging case have 100 hours of power store. So you only need to recharge of the charging case within the 100 hours.
Innovative Pq magnetic technology secures your Pq earbuds battery to the earbud, ensuring your earphones always stay in place, no matter your pace. Pq earbuds have been designed to always feel extremely comfort when you are wearing them, softness as wearing fur.
Don't ever be afraid that the connection between the battery and the head of the earbud would be lose. We made sure that the Pq earbuds will securely stay in place in your ears in every situation. Either you doing exercise, jogging,dancing or driving. You might even forgot you are wearing headphones! Also, the magnetic force between the earbud head and the stem is very strong, so strong that even an adult could feel the force when pulling them off. Yes, they're connected via magnetic force, which makes them closely fit and tightly attached. Jogging, running or doing other exercises in the gym will never cause them to be apart easily.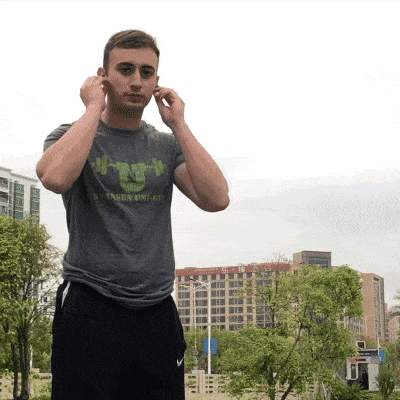 Pq has the most fashion design, which is the one of the best looking earphone in the market. Basic with black and white you can choose and also 6 different kind of design with the stem, which means you can choose whatever you want on your mood everyday. Single cost provides few different kind of experience. You will feel like you wearing new earphone everyday.
Pq Earbuds offer:
SPACE BLACK-Suit for daily, also business occasion;
PURE WHITE-Suit for daily;
PINK-Suit for girls, suit for moments in a good mood, suit for fashionable occasions;
GREEN-Suit for relaxing moments, suit for nature exploration, and integration with nature;
SKY BLUE-Suit for sports moments, suit for social occasions, bringing topics;
LAVENDER PURPLE-Suit for fashionable occasions and bring you good luck.
These are just suggestions, you can choose different colors according to your mood and likes. Select at your preference.
Stressful? Nervous?Anxious? Get rid of it. Pq earbuds not just only provides extraordinary music. Beside that, unique design on Pq earbuds can give visual shock when people first time seeing it. Also its magnetic design can be a really good sensory fidget toy.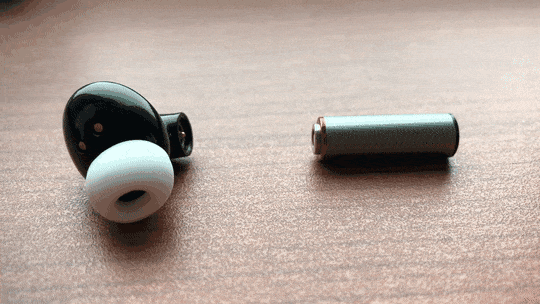 From the perspective of the picture below, what do you think of it? Bingo, the pea shooter. It is so unique and cute. Soon you will rely on it, you will slowly feel its existence. It is like a close friend around you, not only trans-passing on the good mood to you, but also listening to your heart. When you are in a bad mood, you can take it out and say, "Hi, Pq", it will be your most loyal friend, sharing all of your secrets to him.
Pq earbuds use dual host transmission which allow your earphone response faster and no delay on the transmission. Special core dual decoding leads no inductive delay to achieve audio and video synchronization.
The latest Bluetooth version release at the market. Known simply as Bluetooth 5, the new version of this easiest of streaming technologies is set to greatly improve range and speed. Unlike the current Bluetooth 4.2, Bluetooth 5 will cast off the decimal place in its name for a less technical, more user-friendly look. Of course, Bluetooth 5 is much more than a re-branding strategy. It introduces a whole new range of improved specifications. According to the Bluetooth Special Interest Group, known under the abbreviation SIG, Bluetooth 5 will be twice as fast, offer four times the current range and eight-time the data broadcasting capabilities of Bluetooth 4.2. These improvements are set to make Bluetooth more compatible with the Internet of Things.
Pq earbuds is true wireless earphone which means it can provide the most powerful and stable transmission. All of the electronics and circuitry responsible for Bluetooth transmission (receiving and transmitting), audio drivers for the speakers, and for the microphone, are entirely stored within the head of this earbud.
What this means is that the earbud has contained a highly responsive touch control panel so that you may access pre/next track, answer/hang out call, volume up/down, without having to pulling out your phone.
Features with touch control sensors, Pq earbuds can largely minimize the pressure to your ears when you touch the panel for various functions. Easily single tap to play&pause, answer or hang up phone calls,double tap to skip backward/forward.
For many other products of the same type in the market, falling out of the ear when using is perhaps of the greatest concern to users.
But our earbud has an ergonomic design that so suits to the natural structure of a person's auditory meatus that you will never needs to be "cautious" when using the wireless bud-- it won't fall onto the ground,anyway.And it will provides three different size of ear-tips. Suit for all kind of ear shape.The Pq earbuds soon will be your best partner. Wear him to your exercise will be your best choice. Sweat resistant means that you won't have to worry for if you wanna do one more session!
The Pq earbud is compatible with all your devices that have Bluetooth Technology:
Android devices
iOS devices
Windows
macOS
VR Headsets
Smart TVs
Pq earbuds deliver an unparalleled listening experience with all your devices. Every model connects effortlessly and packs rich, high-quality sound into an innovative wireless design.
1) Pq earbuds Charging Case
2) Pq earbuds Total-Wireless Earphones
3) Micro USB type-C Cable
4) 3 set of different size of Ear Tips
5) A pair of spare battery